Frequently Asked Questions About The Limestone Flooring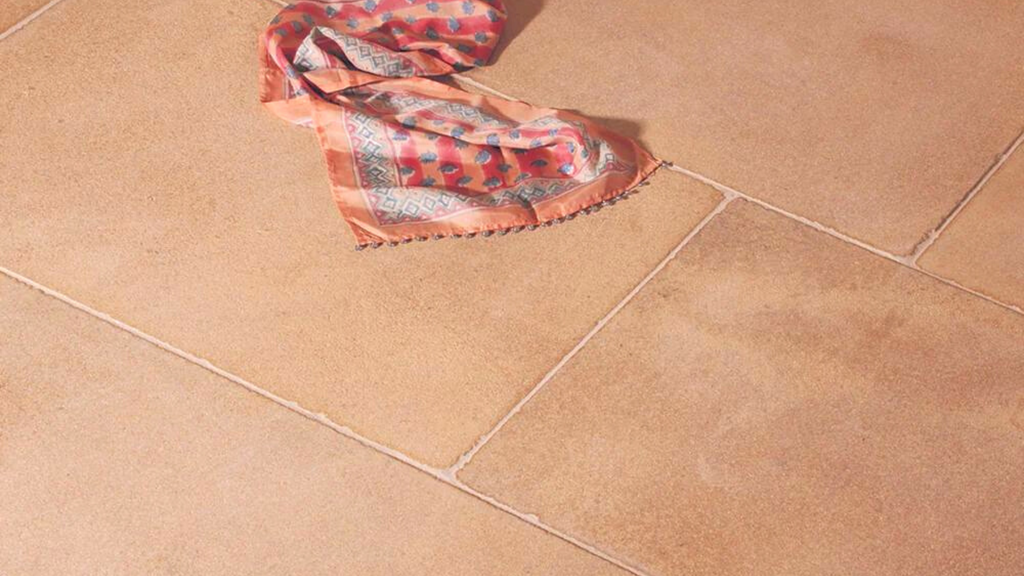 A Brief Overview Of Limestone Flooring
Limestone is basically a natural stone that is widely used for flooring. Its versatility, appearance, and high durability make it the ideal choice for flooring. The best part is that you will never run out of limestone flooring ideas as there are so many patterns, styles, and colors available. So, if you wish to install it in your new home or replace your existing flooring, then this is the perfect stone for you. Limestone is a natural stone that originated from calcium carbonate, comprising minerals such as aragonite and calcite. It is referred to as a sedimentary rock and is formed beneath the surface of the ocean and is pressured, thereby making it solid yet porous. Limestone is an exceptionally resilient flooring material that can withstand high-traffic areas. But there are still a lot of unanswered questions about this stone which we, at The Stone Flooring, will answer for you in this blog.
Frequently Asked Questions About Limestone
 1. Does limestone flooring work with underfloor heating?
This is one of the most commonly asked questions. It represents the rise in the trend for using underfloor heating irrespective of whether it is a wet or an electric system. Most contemporary homes are built with underfloor heating, thereby no longer use radiators.
The answer to this question is that all types of natural stone flooring work perfectly with underfloor heating. There are several things you should consider such as using de-coupling matting in order to prevent cracks that may cause due to thermal expansion.
 2. Can natural limestone floor tiles be used outdoors?
Outside living is yet another growing trend that we absolutely love. A lot of people have architectural plans that feature large glass doors leading out to terrace areas with the same flooring running from inside to outside. Most natural stones are perfect for use outdoors but not all of them. However, natural limestone floor tiles are ideal for indoors as well as outdoors. But you must make sure that the material you choose will withstand the elements. It must be frost-proof so that it is not affected by the freeze/thaw action which can otherwise damage the surface.
3. Is it easy to maintain natural limestone flooring?
The key to keeping your natural limestone flooring is to seal the flooring properly during installation. After this, the ongoing maintenance is low. All you have to do is simply mop the tiles with a pH-neutral detergent. The frequency for resealing your flooring mainly depends on the amount of traffic it receives and the cleaning regime but is often only every few years.
4. Will my natural limestone flooring feel cold underfoot?
On a summer day, your natural limestone flooring will feel pleasantly cool to walk on but on a cold day, you want a floor that feels warm. In this regard, natural limestone flooring is no different from any other hard floor covering. The solution is to incorporate underfloor heating into your plan and it will work exceptionally well with natural stone.
5. Can I use limestone in my bathroom?
The answer to this question is yes. You can definitely use natural limestone floor tiles in your bathroom. Limestone is the preferred choice for most high-end bathrooms and is majorly seen in world-class hotels. The surface must be sealed with a high-quality sealer to minimize maintenance. As with any tiled bathroom floor, the key to a long-lasting solution is to make sure that the floor and walls are stable and entirely waterproof before the tiles are installed.
6. What will happen if I accidentally spill red wine on my new natural limestone flooring?
Turmeric and red wine are widely considered to be the enemies and the potential ruin of natural stone floors. An unsealed limestone flooring will absorb the liquid spilled on it. The key to keeping your floor as good as new is to clean is to seal the tiles with a good quality sealer. This will help you keep your flooring stain-free and easy to maintain.
7. What is limestone commonly used for?
Limestone is majorly used as a building material. Its aesthetic appeal and durability mean it is as popular for use in new construction as it is on remodeling projects. You can use limestone both indoors and outdoors. It is most commonly used as flooring.
8. How often do you need to reseal your natural limestone flooring?
If sealed properly and maintained as per the general guidelines, your floor should not need resealing for at least three years or even longer, depending on the traffic and the products used.
 9. How do you clean limestone tiles?
Ongoing maintenance of natural limestone flooring is low, provided it has been sealed correctly. All you have to do is sweep and then mop the tiles with a pH-neutral solution. There are also specialist cleaning products available in the market that will help with spots or stubborn stains. Make sure never to leave spills to soak in as these may become all the more difficult to get rid of over time. Sealing your tiles will also protect the grout and keep it looking cleaner for longer.
 10. Does the color of natural stone floor tiles differ?
Every piece of stone is unique and so will differ in color. Make sure your natural limestone floor tiles are dry and clean before installation so you can see their actual color before fixing them. Having a color variation in your tiles will add depth to your area and give a rather natural look.
Summing Up!
We are certain that we have answered almost all of your questions about natural limestone flooring and cleared all your doubts about it. If you have any more questions regarding the same, you can always get in touch with us and our team will assist you throughout your journey.