How to Clean And Maintain Your Limestone Paving?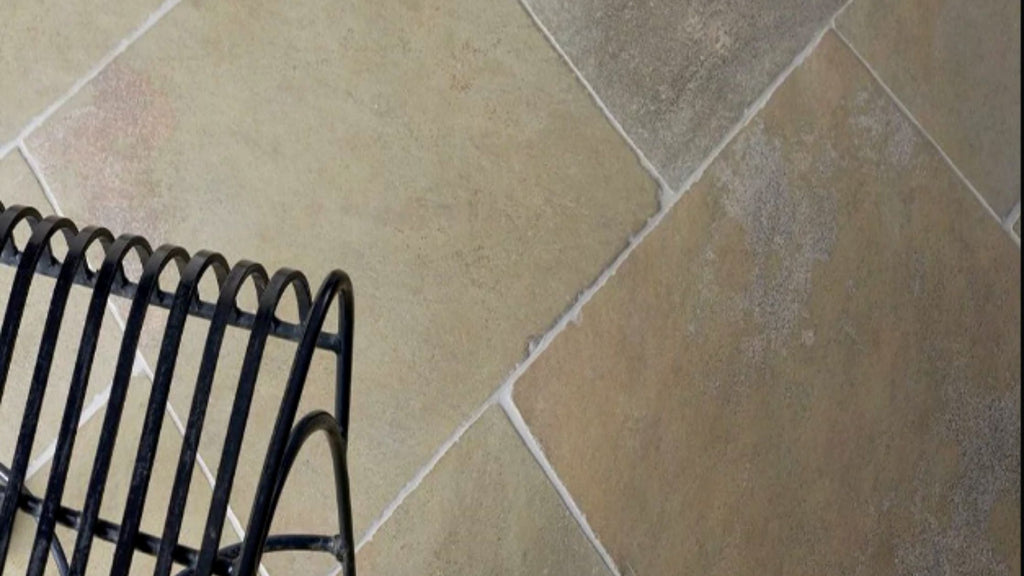 Let's Review!
With its immaculate demeanor and unparalleled strength, natural limestone paving has been used in the construction industry for decades. Be it for building walls, outdoor pavers, driveways, or indoor tiles, you will never be disappointed by the nature of limestone paving. Nonetheless, along with its positive attributes, limestone paving comes with its fair share of downsides. The major one is that it reacts to acidic solutions and absorbs water in extreme conditions. But this should not keep you from choosing limestone paving on your property as with the right maintenance and care, it tends to survive for ages. 
Maintaining limestone floors, whether laid as bathroom floor tiles or on your patio, is certainly not a chore. Use the right products at the right time to keep your natural stone tiles looking perfect. As they say, prevention is better than cure, laying natural limestone paving slabs accurately and sealing natural stone tiles before they grout is primary when it comes to preventing post-installation issues. 
In this article, we, at The Stone Flooring, will share some easy yet helpful tips for you to keep your limestone paving slabs as good as new.
Also Read: How to Clean And Maintain Your Porcelain Patio Tiles?
The Major Step Is Sealing

You must be aware of the porous nature of limestone. Sealing your natural limestone paving is extremely crucial in order to prevent damage from stains or moisture. We recommend you use an impregnating sealer because it will penetrate deep into the stone, thereby creating a barrier against oil-based chemicals and moisture. Talk to your installer and ask them to suggest the best quality sealer and how you should go about it. You must make sure to clean the stone paving before as well as in between sealant applications. 

All You Need To Clean Your Limestone Paving

To clean your limestone paving effectively, you must prepare a few things first. You need to have a bucket of clean, warm water handy along with a non-acidic soap, a spray bottle, and a sponge mop to work the soap into the surface. 

When it comes to stubborn stains and dirt, you can also use a stiff brush to clean your limestone paving slabs thoroughly, however, you should always be cautious of scratching the surface of the paving. General wear and stains do not always require too much elbow grease to clean, given you use the right products. 

Using The Right Cleaner For Your Limestone Paving

Natural limestone paving is different and calls for a different cleaning process in order to avoid discoloration or damage. Acid-based products are especially harmful to limestone and can lead to color loss or staining if used. If you are doubtful about the solution you are using, we recommend you apply a small amount to an inconspicuous area of the stone. This way, you will be able to test for any staining or discoloration before you go on with the process. 

Soap And Water Work Effectively

Using warm, soapy water to clean your limestone paving is both effective as well as safe for your stone slabs. However, it calls for hard work. You need to make sure that you are using non-acidic soap and dilute a small amount with warm water. This solution will remove most of the grim and dirt from your limestone paving slabs. You should also have specialist products handy for stubborn stains, discolored stones, or black limestone. 

Pressure-Washing Limestone Paving Slabs

Cleaning limestone paving slabs with a pressure washer can end up damaging the surface of the stones. Unless your pavers have severe stains or scratching that cannot be removed by any other method, we do not recommend using a pressure washer when you are cleaning your limestone paving. 

However, if your limestone has been treated and sealed, high-pressure washing may not be as damaging to the stone. We certainly do not advise pressure washing natural limestone paving unless any other method discussed above has not been successful. 
Clean Your Limestone Paving Slabs Like A Pro
Remove Dirt And Debris

Make sure to remove any loose dirt and debris to prevent scratching or damaging the stone. Use a broom to sweep, and make sure to rid the surface of your paving from any loose materials. 

Mix The Soapy Solution In A Bucket

Once you have gotten rid of dirt and debris, take a large container or a bucket, and fill it with clean, warm water. Pour several drops of non-acidic soap into the water and mix the solution until you see the foam forming. 

Apply The Mix

Now that your solution is ready, transfer your water and soap into a spray bottle and apply the mix to the paving. You must cover the entire surface and work the soap into cracks or crevices that you might have missed in the initial application. Then use a sponge mop to clean your patio.

Rinse Off The Surface

Now you need to wash away the soapy residue. Use a hose to rinse off with clean water, and check for any remaining stains. Reapply your mixture if necessary.

Let It Dry Before Applying The Sealant
In order to keep your limestone paving clean for a long time, you should definitely apply a sealant. Based on the product you use, the seal will also provide a color restoration to your slabs that have been exposed to direct sunlight.
End Note
It may take a little bit of work to maintain your Indian limestone paving slabs, however, it is definitely worth it. We are certain that with the help of this guide, you will now be able to not only keep your limestone paving slabs clean but will also make them last longer. 
Also Read:
Elevate Your Outdoor Space with Limestone Paving Slabs