Keep Your Patio Winter-Proof: Quick Guide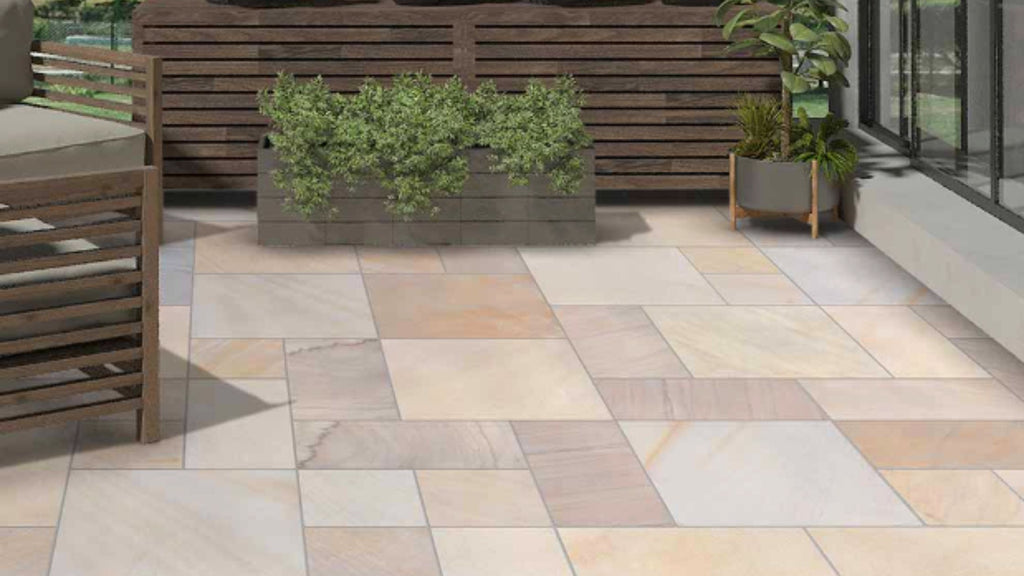 Introduction
Many of us look at the winter months as a time for indoor recreational activities. Now that the days are getting colder, it does not mean that we have to ditch our outdoor spaces and hibernate indoors. Although the drop in temperature leaves a lot of homeowners locked inside, spending time by the fire and hoping for the season to pass quickly, it is time to prepare our homes for the colder months and pay attention to the patio area. 
Outdoor living areas prepared perfectly for the winter season will not only preserve and protect your valuable patios and decks but will also allow you to enjoy them all year long. If you have an outdoor space, you should dedicate enough time to preparing it for harsh winters. Outdoor living in winter is all about giving you and your family the opportunity to extend your living space, irrespective of the temperature and weather conditions outside.
In this blog, The Stone Flooring brings to you several ways to winter-proof your patio this winter. Follow along for some excellent tips and tricks to make your outdoor space easy and enjoyable during winter.
Tips To Keep Your Patio Ready For Winter
1. Sweep Your Patio
Make sure to sweep your patio to prevent algae, mold, or fungi from forming. This may otherwise cause issues when spring arrives. Stock up your home with algae remover and patio cleaning items that are highly recommended so as to winter-proof your patio
2. Pressure-Wash Your Patio
In order to make sure your natural stone patio is perfectly clean and even the smallest pieces of debris are washed away, we suggest that you pressure wash your patio. The best practice is to keep the nozzle of your pressure washer approximately a foot away from the surface of your stone to prevent sealers or damaging the surface of your natural stone patio slabs.
3. Re-Seal Your Stone
Once you have cleaned your patio by pressure washing, it is necessary that you leave it to dry for at least one day, and once properly dried, if you have not re-sealed your stone in the last couple of years, it is recommended that you do. A fertilized sealer will penetrate the stone, thereby intensifying the color along with protecting your patio from water-based staining, dirt, erosion, or chipping from harsh weather conditions.
Washing, sweeping, and re-sealing your patio will help you in preventing areas where a build-up of rainwater can remain until it turns to ice like any existing small cracks in or between the stone. In addition, we all know that water expands as it freezes. This can prove to be horrible for your patio as it can result in further damage and cracks. 
4. Protect Your Driveway
Consider how you treat a driveway or any spaces where you are likely to keep your vehicles for long periods of time during winter. Oil stains can be extremely hard to get rid of and while there are methods and products you can use in order to treat grease and oil stains, the best way to prevent this is by playing defense.
There are various sealers that give your natural stone patio slabs a beautiful finish that you are hoping to achieve while offering your patio sufficient protection from oil, water, and grease staining.
5. Shovel Patio Carefully
After a heavy snowfall, it may be essential to shovel extra snow off of your driveway or patio. This can lead to damage to the stone beneath the snow if it is not done with care. When you are shoveling, we suggest you use a shovel with a plastic or rubber head as it will drastically decrease the chances that a heavy blow will crack or chip the stone, and still allows you to clear a safe path. 
6. Get A Grip
When you are reaching straight for the rock salt when you see ice or frost start to form on your patio, you must be careful because some salt has a corrosive effect that can cause damage to your natural or sandstone paving slabs, and when mixed with water, can seep into cracks and refreeze, which is not good news.
Rock salt can also result in the degradation of the mortar that holds your limestone patio slabs in place, making them loose and uneven. Not only does it look bad and will require repairs, but also cause more hazards than it would prevent. 
Also read:  How to Clean And Maintain Your Porcelain Patio Tiles?
 Bottom Line
If you follow our tips discussed above, you can keep your patio looking its best throughout the winter months, save you some spring cleaning, and will last quite well into the spring. With this note, wrap up warm and tend to your patio before it becomes the victim of winter. Follow us for more useful tips and guides to keeping your patio all set for winter.