Tips for Selecting Natural Stone Wall Tiles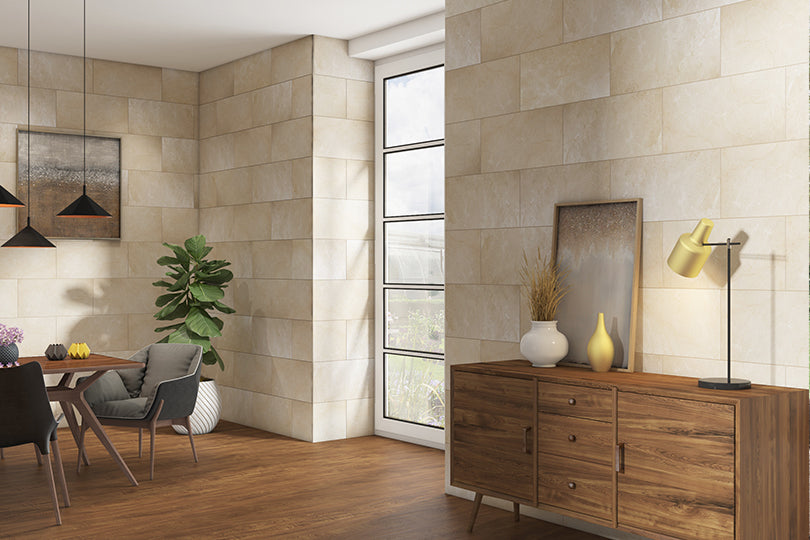 Our natural stone tile selection is unrivalled! With so many different styles and colours to choose from, you'll surely find the tile you're looking for your walls. To begin with, take a look at some pointers below that will assist you in selecting the best natural stone tiles for your space!
Consider your Interior Design
When choosing a new natural stone wall cladding, the first thing to consider is the design of your space. You may have to spend lesser time looking for inspiration if you're doing a complete renovation! But, if you're updating your backsplash, shower, or adding feature walls, it becomes critical that you select a tile that complements the existing design.
Choose the Aesthetics
Of course, the aesthetics that a tile brings to a space is perhaps the most essential part of any décor decision, but it shouldn't be the only factor to consider. Natural stones are ideal for both rustic and contemporary styled homes because they provide a textural and one-of-a-kind quality that is difficult to achieve with other materials. The rich hues and contoured palettes of natural stone flooring tiles also spruce up the elegance of other in-room accents. Sure, aesthetics matter and our all tile collections are a stunning combination of beauty and sustainability.
Consider Maintenance
Natural stone is a material that will stand the test of time, but it will last even longer if properly cared for. If you're thinking about going with natural stone, find out what kind of cleaning and maintenance it requires. Selecting a tile material that can withstand your way of life and the usage you desire is crucial.
Choose the Right Finish
The utility of the natural wall tiles is determined by the surface finish. The polished and glossy texture of porcelain and marble wall tiles, is appropriate for a low utility space but to make an impactful presence such as a living room, more natural and textures surfaces are ideal. For water-prone areas such as showers and gardens any type of finish usually works. Speak to our stone experts at The Stone Flooring if you're unsure where to start. Our team will be delighted to accommodate you in finding the right natural stone styling. Our collection includes a wide variety of natural stone tiles to complement your design, and we guarantee that we will be with you in making the best decision.
Also read, Tips for selecting natural stone wall tiles