3 Tips for Choosing Natural Stones for Paving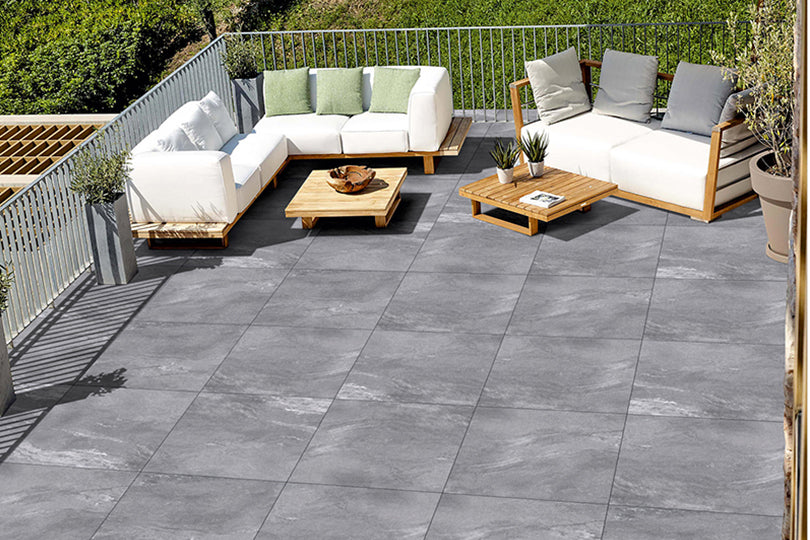 The global epidemic has made us value outdoor leisure to a point where even a few minutes in the garden feel like a treat. With increased outdoor recreation, many owners have started to upgrade gardens and rooftops according to their contemporary needs, using natural stones flooring. Natural stones, are available in a variety of colours and patterns, allowing home owners to create spaces that are uniquely designed. That's why they are a tremendous option for outdoor settings like patios and driveways, unlike hardwood or cement flooring. Sometimes, it can be tedious to choose the correct  Natural stone tiles for outdoor. So, we have some advice on outdoor tiles that will help you make an appropriate choice for your exterior space.
What Are Natural Stone Tiles Made From?
Your personal design choices are the first thing to consider. This includes looking at everything from the size and colour of the stones, to the overall look you want to achieve with your design. For instance, the design requirements for a classical patio will be very different from those for a contemporary exterior. Limestone Paving with monochrome slabs and a clean, sawn surface would look sleek and expansive on a modern patio slabs online, whilst a buff-coloured sandstone patio with a delicate riven surface looks lovely in any classic, rustic setting.
Next, think about how your patio will be used, and its functionality with the surroundings. Consider options like the Porcelain Paving stone with its smooth, non-slip surface or other natural stones with non-porous properties and textural surface. A darker stone might be more appropriate if you anticipate lots of mud and grime on your patio.
Common Uses for Natural Stone Paving
The third consideration is the care and repair of your place. Even though the majority of our outdoor slabs need low maintenance, if your location is likely to see a lot of foot-traffic, it may need more care and maintenance over time to keep looking its best. If the space is expected to get dirty frequently, try darker limestone paving slabs that is less likely to show stains or spillages!
What Is The Best Natural Stone For Patios?
There is no universal answer to this question, because there are many characteristics between each type of stone that will determine the most suited slabs of your project's needs. Don't worry if the stone colours don't exactly match your surroundings. They must, however, blend in. The Stone Flooring introduces a plethora of paving styles and natural stones like limestone, sandstone, porcelain, and slate that have become the favourite picks of 2022 Paving. If you're still unsure, request a sample here.
Also read, Tips to use natural stone slabs for smaller gardens