Expert Paving And Patio Tips To Transform Small Garden Spaces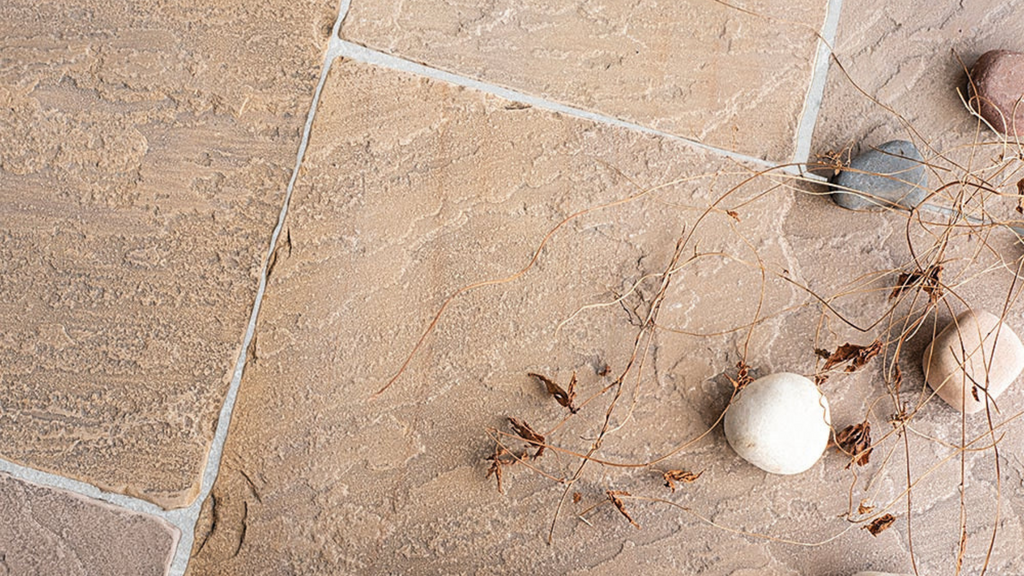 An Overview
The ideal garden paving designs can totally transform an outdoor space whether you live in a country village, an urban setting, or in the suburbs. If you are planning to redesign your outdoor area from scratch, paving a new patio should certainly be right at the top of your to-do list. For instance, grouting can add a huge impact on the visual effect of your space. 
If you end up going for the wrong color or style, it can make your space look cramped up and busy instead of well-balanced and sleek. After all, in the case of designing, it all boils down to finer details. You can choose to go free and easy in a large backyard but you must definitely consider more choices in a small space. In this blog, we, at The Stone Flooring, will shed light on different basics of shape, color, and layout, however, there are other aspects to consider when it comes to paving for small spaces. 
Start On A Makeover With Our Expert Patio Paving Ideas
1. Choose The Space To Pave
Start by assessing where you wish to pave your backyard at the garden design stage. Your patio needs to be accessible and weatherproof to make sure you gain maximum benefit and usage. You are sure to enjoy your outdoor space if you are not overlooked, so we suggest you choose a private area or one where you can add privacy with the perfect garden screening ideas. Using plants and a trellis is an excellent way to create privacy around your paved area and add more greenery to your patio. 
2. Choose A Light Shade Of Paving
For small patios, people usually tend to want to create more space or the illusion of it. Light-colored natural stone patio slabs add that feeling of openness to a patio. Creams, neutrals, and light grays can perfectly do this job for you. Natural stone patio slabs are usually preferred by customers as they tend to give a rather modern paving look.
3. Create Curved Paving To Add A Little Interest To Your Patio
Rather than classic block paving ideas, curves are the perfect way to maximize your patio space by tricking the eye into making it appear bigger than it is. This is a go-to trick for many expert designers who often use curved edges when paving. By doing this, you are able to create an added level of dimension. Instead of choosing a simple edge that stops, the curve gives it a sense of continuity that creates more space than you have. When laying a curved paved area or patio, place the far-reaching section by your door for seating and then gently taper it to leave ample space for planting. 
4. Add Planting To Soften Paving 
This particular patchwork effect has become an ever-popular paving technique that lends itself to paving ideas for patios, plus it makes an excellent option if you are looking for eco-friendly paving solutions. When you leave space between your pavers, it means that you can add a lot of lush ground cover plants to your landscape scheme. 
5. Go For A Bold Paving Design To Create A Statement
If you want to create a patio space along with making a statement with your paving ideas, then we suggest you choose an exquisite paving design that raises its aesthetics to a whole new level. After all, a refined decorative patio pattern will add a talking point for visitors and give an attractive focus that can be sharpened by using a mix of styles and colors in your paving or planting greenery around it. When we talk about paving options for patios, there is a massive variety of paving materials and shapes to pick from. They range from very basic to extensively adventurous designs. 
6. Lay Down Long Paving Slabs To Stretch The Feeling Of Space
When we talk about how to lay a patio, we feel that the shape of pavers can make a massive impact on the look of your patio. For a sleek finish that lengthens your patio, try creating lines with thinner, longer natural stone paving slabs in alternative rows. The shape and size of a thin tile can make for the perfect choice if you are looking for a way to cheat the feeling of space. 
7. Try Different Levels Of Paving
Even if your patio space is tight, try creating different levels for your paving by including steps and raised beds in order to make it look interesting as well as spacious. Changing the levels is sure to create a patio that is visually appealing. A simple change of level can add a new perspective to any design, however, introducing more vertical planes will make your paved space feel bigger. Adding levels will also help you divide your outdoor space. A lower area to your patio can be used as a seating space for relaxing, or adding a single step to a higher point can create a secluded paved area. When you do this, it is likely to add depth and create zones for privacy in a smaller patio layout. 
Choose Between Traditional And Modern
There are mainly two patio paving styles- traditional and modern. In order to create a chic, modern look, you can choose from materials such as polished sandstone or porcelain paving slabs. On the other hand, if you want to create a rather traditional feel, then we suggest you go with the riven sandstone flags. Irrespective of what you choose, you must always make sure that it complements the style of your home. 
Also read,  How To Choose The Right Paving Slabs?
Bottom Line
We always suggest that you use lighter colors for a larger feel as they reflect more, thereby allowing more natural light to enter your outdoor space and giving it an elegant look. For a neutral aesthetic, you can add light gray porcelain or stone tiling to maximize the illusion of space. At The Stone Flooring, we aim to provide only the best for our customers. We offer a massive range of paving slabs online at budget-friendly prices. So, check out our collection of patio slabs online and create a breathtaking landscape design with our tips and tricks.