Building a family home? Here's what you need to know.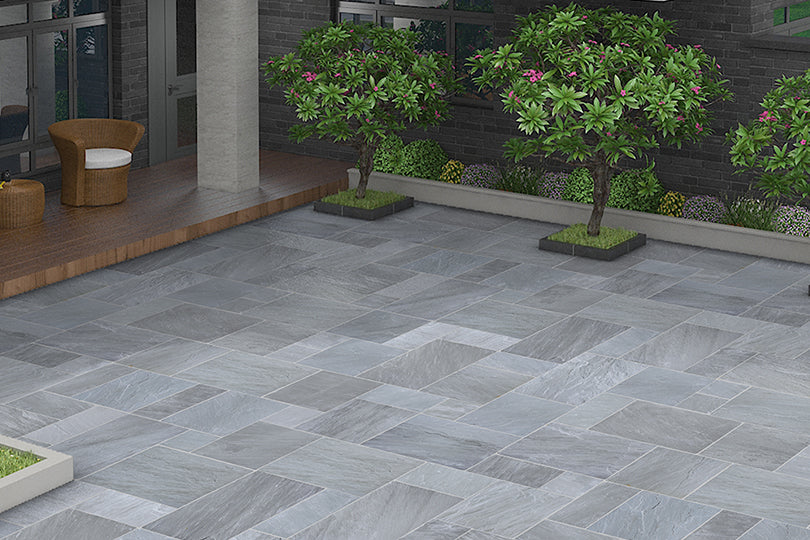 Spending quality family time is something that every family looks forward to. Be it sitting outdoors in your own garden or watching TV with the whole family in the living room, you can do that with a beautiful floor beneath you made of stone flooring. Stone is a favorite amongst house owners for their flooring needs. It's not only robust and long-lasting, but it also looks fantastic. The Stone Flooring is an attractive way to add style and personality to your space. It's a low maintenance option that doesn't skip on style and appearance. One of the major advantages of using stone to floor houses is that it is child friendly. Stone is the best option for families who are busy with work and have minimum time that they want to cherish with their families. Here are some of the reasons why stone is the best option for children.
Low upkeep
Stone takes very little upkeep and is the least time-consuming flooring option. Some little time that families have together because of their hectic lifestyles should not be wasted on home chores; instead, they should be able to spend significant time with each other after an already occupying day. And this makes the stone an ideal choice for modern-day families.
Durable and Sturdy
Stone is one of the most durable materials on the planet, it doesn't skip on durability for giving out a good appearance. It's a stylish and durable flooring solution. Kids can play with their toys, ride bicycles/tricycles, jump around and do anything that they want. The parents can host their parties without any hesitation and do anything that they like. With stone worrying is out of the question.
Slip Resistant
When kids are playing in the garden or outdoors or even in the house, parents are concerned about them slipping and breaking a bone or two. With stone, parents can relax and let their children have fun, play games both indoors and outdoors, and enjoy themselves without constantly worrying about their children's safety.
Heat Retention capabilities
When hot parents are concerned about their children being exposed to heat, which can be harmful to their children's vulnerable bodies. Stone has a natural ability to retain heat and functions as a natural cooling agent in the home. This relieves parents throughout the summer months because their children may play and have fun.
Also read: What makes stone an all weather choice
Looks Fabulous
When you will invite your friends over to your house, be sure that they will be impressed by the fabulous looking stone in your house or in your backyard or everywhere in the house. Stone is the most beautiful flooring option available and always get attention of people around it. It is surely going to create a long-lasting impression.