Changing lives- The Stone Flooring social responsibility programme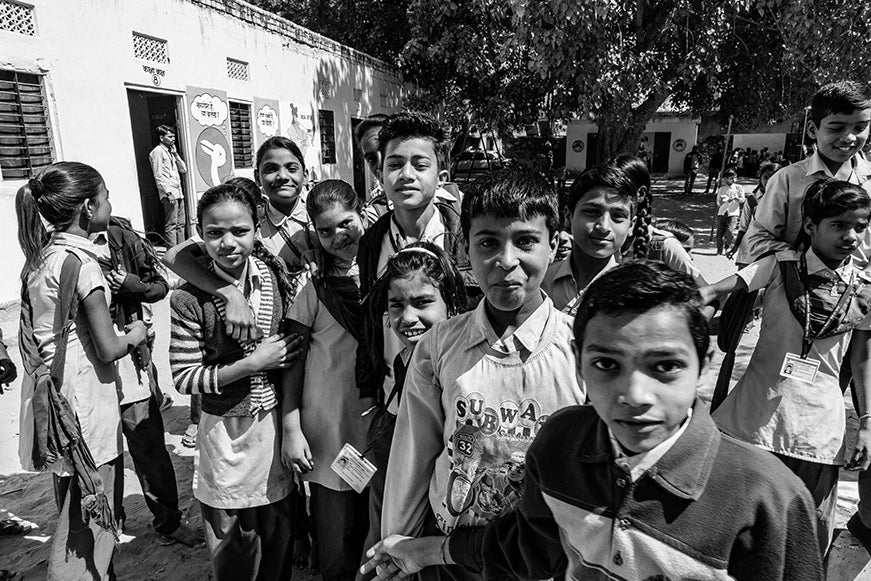 Strengthening the communities with whom we engage has always been important to us. We feel it is our moral duty to work for the good of our craftspeople, their families and society as a whole. As a responsible organization, we have actively engaged with partners such as 'The Akshaya Patra Foundation', and we serve meals to children from the weaker sections of society. Every purchase made my customers from The Stone Flooring, contributes towards providing free meals to children whose families struggle with financial stability.
Bringing Happiness
The Stone Flooring with the extended help of Akshaya Patra, one of India's most well-known NGOs, provides meals to underprivileged children across the country through a mid-day meal programme. The NGO create programmes to ensure regular meals for children in impoverished communities, where food may be used as a motivator to learn and build skills. And we chose this way because we want that no child should have to choose between eating and learning. A healthy body leads to healthy learning.
Fact Check
The most apparent sufferers of malnutrition are children. Undernutrition, which includes stunting, wasting, vitamin A and zinc deficiency, and foetal growth restriction (when a newborn does not reach its appropriate weight before birth), is thought to be the cause of nearly three million child deaths each year. In 2011, 45 per cent of all child deaths occurred (UNICEF, World Health Organization [WHO], & The World Bank, 2018). We wish to continue giving these poor children fresh and nutritious meals every day with your aid to provide them with the opportunity they deserve in life. To prepare children for tomorrow's difficulties, they must nourish both their minds and bodies.
And the way is
Every square metre of material purchased from The Stone Flooring encourages The Stone Flooring to offer a meal for a child in need, as we want our customers to feel like they are making a difference as well. Like, if you purchase 50 square metres of natural stone for your patio, you will be providing 50 meals to children who need it most.'
Akshaya Patra's mission is to reach 5 million children by 2025.
The Akshaya Patra Foundation, based in Bengaluru, India, is a non-profit organisation. By adopting the Mid-Day Meal Program, the Foundation hopes to eliminate classroom hunger. It feeds children in government-run and government-aided schools with nutritional meals. Akshaya Patra also works to combat malnutrition and encourage children's right to education, particularly those from low-income families.

Akshaya Patra serves nearly 1.8 million children in 19,039 government and government-aided schools throughout 12 states and two union territories as the implementing partner of the Government of India's flagship school feeding programme, the Mid-Day Meal Scheme.
The Akshaya Patra Foundation, which is approaching three decades of service, has stated its goal of serving mid-day meals to five million children by 2025.
Our commitment
It is only the beginning for us, and we intend to accomplish much more. We wouldn't have been able to accomplish this without the help of our customers. This is because of them that we can contribute to a global cause of feeding a nutritious meal one child at a time. And, it makes us feel incredible. Together we may not change the scene but at least can strive to make a difference. We will continue to inspiring people to come forward and join this noble cause.