5 Reasons Why Stone Cladding is a Trending Pick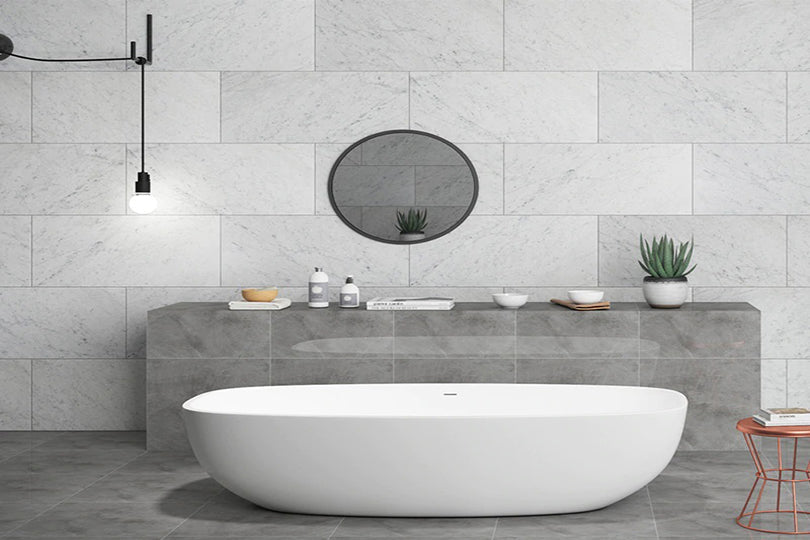 Majority of homeowners prefer stone for their flooring and cladding since it is an excellent choice for both interior and exterior applications. It's lovely, gives a feeling of luxury, requires little to no maintenance from the homeowners, and provides a sense of security and value to the location where it's installed. Stone not only, enhances the aesthetics of the space but also increases the property's worth. 
So, if we're talking about wall cladding, we'd like to share some magnificent features of our outdoor wall cladding tiles with you.
Natural stone wall cladding are one of the most durable materials on the planet. It's safe to say that after you've installed stone in your home, you won't have to replace it for decades. Stone does not easily shatter, and it is unaffected by the daily activities of the people who live on it. Similarly, stone cladding is extremely durable, and it will take significant work to wear it down. As a result, customers prefer stones to other materials.
Enhances the Property Value
Stones have an impressive natural beauty that develops throughout time. Stones can be used to give a home a rustic, modern, or contemporary look. Natural stones can add value to your home because of their strength, natural look, and durability. When it comes to property valuation, all of the money you spend on home restoration pays off.
Natural stone cladding are the most durable, long-lasting, and weather-resistant material available. People's daily life does not affect stone, and external influences such as weather and environmental changes have a minimal, negligible impact. The stones are almost impervious to breaking. The stains on the stone are having a hard time staying put. As a result, stone cleaning is simple, requiring only dusting off occasionally. If the stone becomes dusty or stained, it can be cleaned with a regular detergent or a tile cleaner.
Stylish With Different Colors and Finishes Available
One of the most important characteristics of stone is its attractive appearance. Natural stones flooring are trendy, elegant, beautiful, and exude richness. Stone illuminates any space it is placed in, whether it is indoors or out. It comes in a variety of inviting colours that enhance the overall appearance of the room. You can select from a variety of options based on your aesthetics and preferences. When it comes to being the best flooring option, stone checks all the boxes.
Versatility in Stone Cladding
Cladding can be used on every wall in the house, both inside and out. The following are the many types of wall cladding applications:
Exterior Wall Cladding: By cladding the exterior of your home, you are keeping potentially dangerous foreign influences from reaching the interior. Exterior cladding not only, improves the aesthetics of a building but also, helps to lower carbon emissions and overall energy expenditures.

Interior Wall Cladding: Wallpaper and paints are no longer decent alternatives for updating a home's decor. Interior cladding is becoming a more popular choice among homeowners. The house owner's style and taste are reflected in the explicit warm interior design.

Bathroom Wall Cladding: Using cladding to make your bathroom into a luxurious place is a thoughtful method to do it. Bathroom claddings are waterproof and keep the bathroom clean by protecting it from bacterial growth and pests.

Kitchen Wall Cladding: A kitchen is a place where cleanliness and health are paramount. As a result, cladding for kitchen walls can assist you in keeping the space tidy.
Bottom Line
The Stone Flooring extensive and attractive range will assist you in selecting your ideal exterior stone cladding and other outdoor paving natural stones. Each of our stones and finishes is influenced by our customers' requirements.
Also read,  3 essential marble choices for every mood