Tips to Remove Stains from Limestone Floor Tiles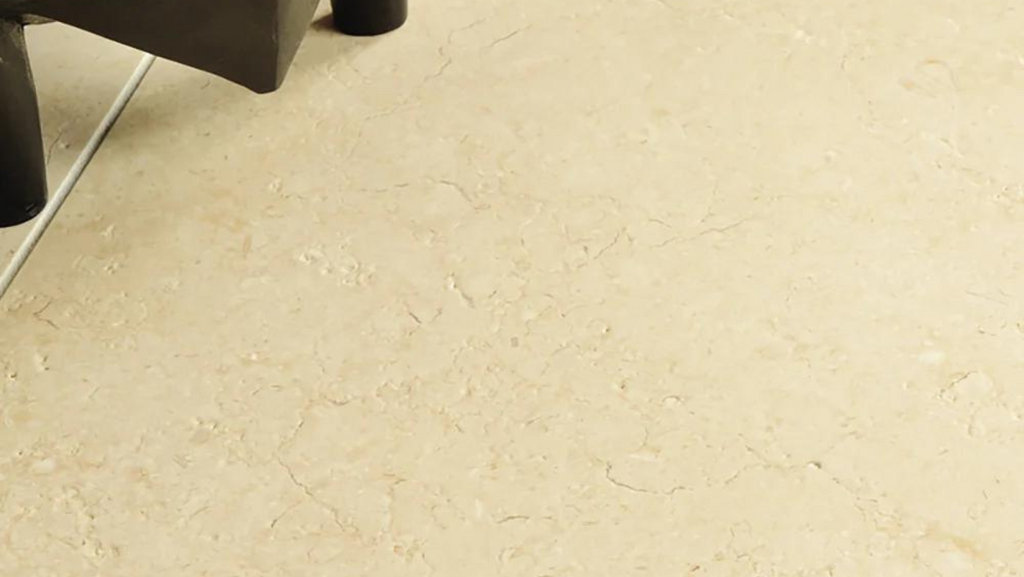 Despite being highly durable and beautiful, these tiles also get stained easily. A blotch of your tile is often a scar on your home's beautiful floor.
Therefore, keeping your limestone tiles tidy and away from stains requires constant care. However, what if a few drops of wine or coffee blemish its beauty away?
You can never be too careful, right? That's why you need to know how to remove stains from limestone floor tiles professionally to keep your floor tile impeccable as you always want it to be.
In this blog, we are discussing some of the easiest and quickest ways to remove stains from limestone tiles like professionals.
Tips to Remove Stains from Limestone Tiles
The following tips will help you in removing stains from limestone and keeping the tiles clean, stainless, and blemish-free at home.
Seal the Limestone Tile
One of the first things you can do to protect your limestone floor tile from getting stained is to seal it. Being a porous material, limestone tends to absorb moisture rather quickly. Sealing the tile with a sealant can be extremely beneficial as it can protect your tile for up to two years.
Use a Special Limestone Tile Cleaner
There are many special limestone tile cleaning agents in the market, as any cleaner won't cut it when it comes to cleaning your beloved limestone tile. However, when buying a tile cleaner, ensure that you buy from reliable brands, as DIY cleaners may have acid content in them, which can damage the surface of your tile.
Sweep or Vacuum Debris and Dust
Though dust and debris are a huge reason for limestone tiles to get scratched and lose their shine, many homeowners ignore them. Hence, it is advised to clean the floor daily to avoid any dust or debris from accumulating, which can lead to scratches. You can use a soft broom or vacuum to do this at home.
Use Wet Mops or Soft Cloths
Another tip to remove stains from limestone tile is to use a wet mop or soft cloth. Anything hard or harsh can end up damaging the very tile you are trying to clean and keep stain free. You also need to ensure that you are using the minimum water required to avoid soaking, which may lead to tile damage.
Quickly Clean Spills with a Neat Cloth
Spills are the biggest challenge to keeping limestone tiles from getting stained. Hence, when anything spills onto your tile, be quick to blot it up with a clean and dry cloth. The longer you leave the spill on the tile, the more difficult it becomes to clean. And avoid wiping the spill as it may smear the spill on the floor.
Use Steel Wool to Get Rid of Hard Water Spots
Hard water has the habit of leaving unpleasant patches. So, the best way to remove such patches is to use steel wool. To clean the tile, utilize a #0000-grade steel super fine wool pad and rub the patches gently until the stain is gone. Avoid wetting the tile area or the wool for the best results.
Deep Clean Tile with a Steamer
Occasionally steaming your floor is a good habit to keep your limestone tile clean or if it has a few stains. You can avail a steamer for rent or can hire a professional to do it for you. Using a steamer can help loosen or dissolve any dirt deposits or stains, resulting in a clean and tidy tile.
Use Acetone for Oil Stains
Oily stains are the nightmare of homeowners with limestone tiles as it is hard to remove from the tile's surface. However, you can use acetone to remove oily stains such as makeup, grease, etc. To remove the stain, pour a few drops of acetone onto a soft, dry cloth and blot the stain with the cloth. Acetone helps break down grease and remove it from the floor without damaging the tile. After removing stains from limestone caused by the spill, rinse the spot clean with a rag.
Remove Algae with Ammonia
Algae and mildew also cause stains at home. To remove the same, you can use diluted ammonia. Mix 120 ml ammonia with a gallon of water and soak a sponge in the diluted ammonia. Now, wipe the affected area of the floor. Wipe the area clean with a cloth or another sponge dipped in clean water to remove any residue of ammonia.
Conclusion
Although removing stains from limestone tiles is something you can do at home yourself, there are professionals who can help you with the same. If you think you need help or professional support, always call for help.
Professionals will have the right equipment, cleaning agents, and processes to make your floor clean again without damaging it.
Hence, it is advised that you get an experienced team for the task who knows how to remove stains from limestone floor tiles.
Frequently Asked Questions on How to Remove Stains from Limestone Floor Tiles:
What is the best way to clean Limestone floor tiles?
The best way to clean and remove stains from limestone tiles is to use a vacuum or mop to remove the stain or dust. If you need to use any type of agent, ensure that you are using a mild cleaner.
Can limestone tiles get stained easily?
Being a porous material, the chances of getting stained easily are high compared to other types of tiles.
What cleaners should I use on limestone tiles?
Always look for pH-neutral cleaning agents for removing stains from limestone. Alkaline or acidic cleaners can damage the floor for sure.