A Quick Guide on How to Install Exterior Wall Cladding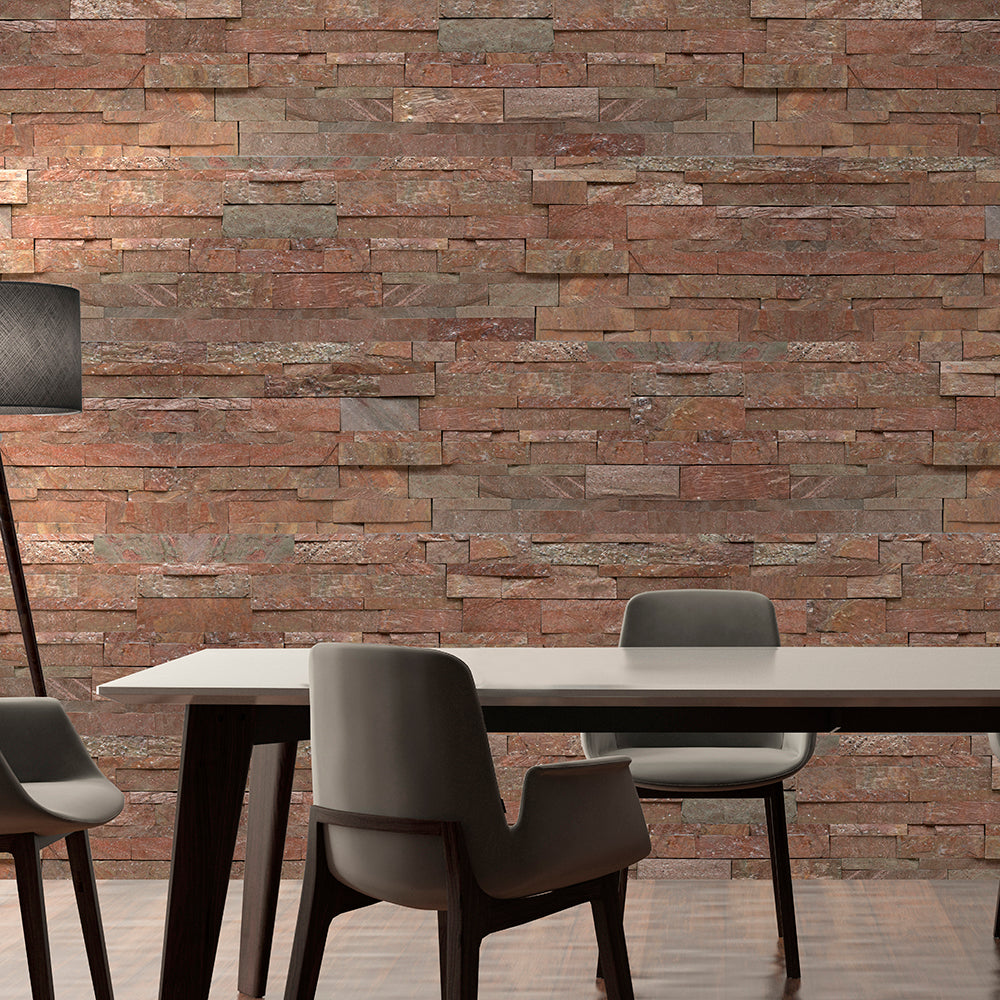 Installing external wall cladding has many purposes–it prevents your home from withering due to age, makes it aesthetically pleasing, and protects it from challenging weather conditions. And there are many more.
All these benefits make wall cladding extremely popular, and everyone wants to do it.
Although the process of installing external wall cladding is pretty simple, not knowing how to do it properly can lead to a waste of time, effort, and materials.
That's why we bring a detailed guide on how to install wall cladding for you to check out.
Step-by-Step Wall Cladding Installation
Let's understand the step-by-step process for successfully installing external wall cladding at your home.
Step #1: Prepare the wall surface
Preparing the wall is the first step in installing external wall cladding. The wall surface must not have any obstructions and should be free from dirt, dust, and water. If it is uneven or has cracks, you need to level the surface with a filler before cladding.
Step #2: Measure and cut the cladding panels
After preparing the wall, you take accurate measurements of the wall. Check the standard sizes available for wall cladding, and you can easily cut the same into any size you want using a jigsaw or circular saw.
Step# 3: Install the starter strip
This is where you begin the installation process. Install the starter kit at the bottom of the wall. Screw the strip carefully onto the wall and check for its strength. The job of a starter strip is to provide enough space for the rest of the cladding to sit on properly.
Step #4: Set up the cladding panels
In this step, you start setting up the wall cladding. Set the wall cladding onto the strip carefully. For comfortable installation, start from one end of the wall and move to the other end. After installing each piece of the cladding, ensure that it is level and properly screw it up to the wall. There must be a small gap between the panels to enable expansion.
Step #5: Mount the end caps
Once the panels are installed, now cover all the exposed ends of the panel using end caps. They enable you to provide protection and a neat finish to the exposed ends of the wall cladding. You can use screws or adhesive to mount the end caps to the cladding panels.
Step #6: Check and add finishing touches
This is the last step, where you check and inspect the installation to ensure that it is perfect. If you find any gap between the panels, you can use a silicone sealant to fill that out. You can also, if you prefer, paint the wall cladding to match the color of your property.
Also read, Why Natural Stone Wall Cladding A Popular Choice For Renovations
Advantages of Wall Cladding
Installing wall cladding is advantageous for a variety of purposes. Let's discuss some of the most important benefits of wall cladding.
It makes your property beautiful
One advantage of installing wall cladding is that it makes your home or property beautiful. You can use sandstone wall cladding if aesthetics is your first priority, which helps increase your property's value in the real estate market.
Makes your structure stronger
When you have an outer layer of cladding around your structure, it naturally improves the mechanical strength of the property.


It helps with thermal insulation
Wall cladding can help you improve the thermal insulation properties of your home. This can lead to protection against cold weather and reduced electricity consumption.


It protects wall from weather
When you have sturdy wall cladding to protect your wall, you don't need to worry about the wall corroding from extreme weather conditions like sunlight, snow, and rainwater.
Wall Cladding Installation Tips to Follow
Now that you have learned how to install wall cladding, here are a few tips you can follow to make the process even more efficient.
The quality and suitability of the material are important for exterior wall cladding. There are different outdoor wall cladding tilesand panels you can pick from. Hence, always choose your materials very diligently.
Consider the climatic conditions of your location when looking to install external wall cladding.
You must maintain and clean the cladding regularly to ensure longevity and aesthetic appeal.
Ensure proper water drainage to prevent water from accumulating behind the panels.
Hire a professional exterior wall installation agency if you are not confident about the project.
You need to check your local building codes and regulations to see if you need permission or clearances from the local governing body.
Also read, Use Wall Cladding To Transform Your Home's Architecture
Concluding Thoughts
External wall cladding is one of the best ways to protect your home wall and ensure it lasts for a long time. However, you must do it diligently if you are installing it yourself. We hope that this guide helps you clear all your doubts regarding the installation process.
If you are starting your external home wall cladding project soon, check out our wall cladding collection to buy high-quality materials and accessories.
Frequently Asked Questions on Wall Cladding Installation
Can I install the external wall cladding myself?
Yes, you can. However, if you do not have any experience doing it before, we advise you to leave it to the professionals. You can easily find professional external wall cladding installers in your local area to help you.
How easy is it to install external wall cladding?
As wall cladding is lightweight, installing external wall cladding is not very hard. You can do it yourself using adhesive or screws, depending on your preference. You can also slot the wall cladding to fix it onto the wall.
Is cladding good for my house?
Yes, it is. It can protect your walls, prevent erosion, and safeguard your house walls from damage due to weather.
How long does external wall cladding last?
It depends on the material that you use. Further, you can check the same with your supplier when buying cladding materials, and they will be able to give you concrete information depending on the building material and quality.