Why Are Limestone Bathroom Tiles the Finest?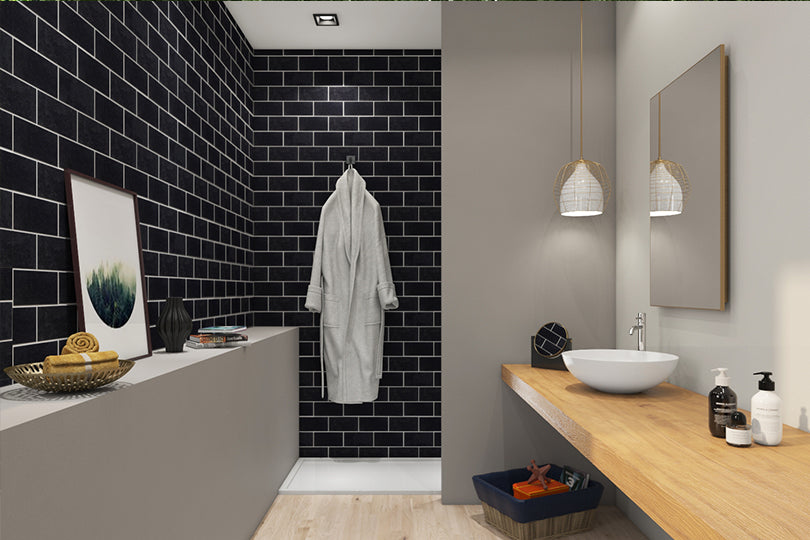 Limestone is a natural stone that can be used in virtually any room of the house, including bathrooms, kitchens, and bedrooms. It's renowned for its durability and beauty; as well as being resistant to stains and scratches, it's also easy to clean with a damp cloth or mop.
If you want to add some extra dimension to your home but don't want to sacrifice the functionality of your bathroom, then limestone bathroom tiles might be just the thing you need!
Limestone is a natural material that has been used for thousands of years in construction and decoration. It is an excellent choice for bathrooms because it adds a lot of character and makes the room feel extra luxurious. It also has many other benefits when it comes to modernizing and updating your bathroom.
The beauty of limestone is that it is both a natural material and a luxury finish. It is also very easy to install and looks beautiful when used on walls or floors. Let's dive straight into the benefits of having limestone bathroom tiles!
Advantages of limestone tiles in bathroom
Looks Luxurious
Luxe finishes in bathrooms are often used to create a plush atmosphere, such as marble tiles or even slate tiles. But what makes limestone bathroom tiles stand out? They are naturally occurring and make your bathroom look like it belongs in a palace rather than in your own house.
The natural look of limestone makes it very easy to match any other décor in your home. It also gives a natural feel that is perfect for both modern and traditional homes.
Affordable
Since limestone is relatively affordable, it makes an excellent choice for people who are planning on redecorating or renovating their homes. Because it looks great with any design theme, you can use limestone both indoors and out without spending too much money.
It gives a natural look to the bathroom tiles, but it may not be as attractive as other stones like marble or granite. However, if you are looking for an affordable option with good durability, then limestone tiles for the bathroom are a good choice.
Easy to install
Limestone is a traditional choice for kitchen and bath projects. It comes in a wide range of colors and textures, from white to charcoal, and from smooth to rough. It's also relatively easy to install because it's lightweight and doesn't require grout or adhesives. It also requires moderate maintenance once installed.
Versatility
Limestone is a versatile material for many projects. It's an easy choice for a backsplash in any kitchen or bathroom. Limestone also has the ability to mimic many other materials, from marble to granite, which makes it a great choice for custom countertops and flooring. Limestone also provides ample versatility in terms of price points and color options.
Though all limestone has an earthy tone, you'll find brilliant hues of beige, ivory, white, and gray. You can choose from rough- and smooth-grain tiles, and limestone cuts are available with straight or chiseled edges and in unique patterns.
When you want to add a new look to your bathroom but don't want to go overboard with the expense, limestone bathroom tiles are a solution. They're available in a variety of patterns and colors, so you can create a personalized look for your space.
The Stone Flooring offers several styles of limestone pavers that are perfect for any bathroom. Whether you're looking for a smooth finish or a rustic, vintage look, we've got the tiles that will match your design needs.
The tiles are not only aesthetically appealing but also functional for your bathroom's flooring needs. They can be used for both wet areas like shower stalls or other wet areas like kitchen countertops or bar tops.