Patio Outdoor Tiles: The Ultimate Solution for Your Outdoor Space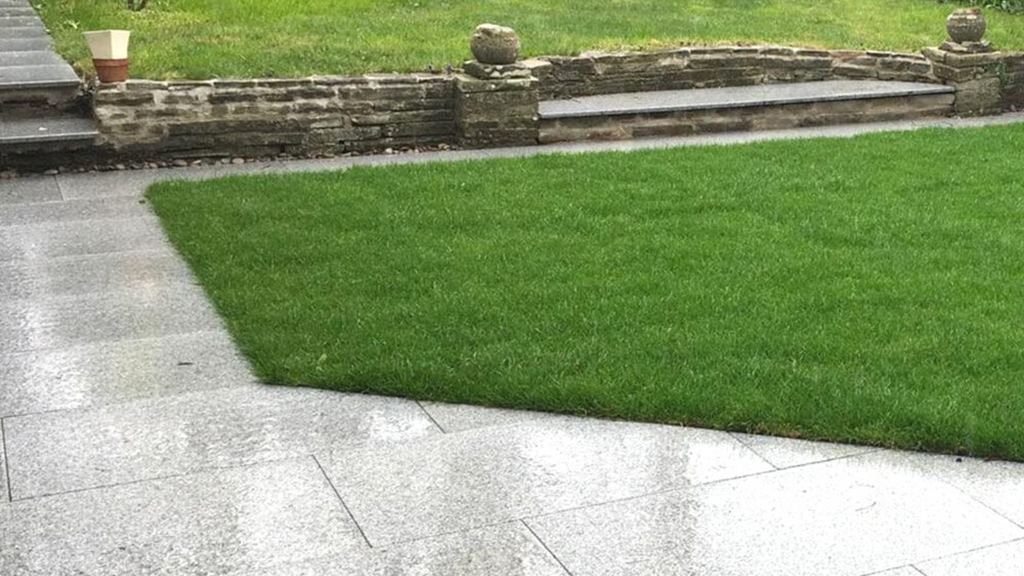 Let's Review!
A patio is an outdoor extension of your home that can serve as a gathering place for your family and friends, a place to relax and unwind, or even an outdoor dining area. Natural stone patio slabs are the perfect choice for patios because of their durability and versatility. Unlike other materials, natural stone is weather-resistant, so it can withstand the elements without cracking or fading over time. When selecting patio slabs for your patio, it is essential to consider their size and thickness. It is to be noted that natural stone paving slabs require minimal maintenance, making them an excellent choice for busy homeowners. Regular cleaning with mild detergent and water is typically all that is needed to keep your patio looking its best. In this blog, we, at The Stone Flooring, will take a closer look to find perfect the patio outdoor tiles to transform your space.
Benefits Of Using Natural Stone Patio Slabs:
Natural stone slabs offer several benefits for homeowners who want to refresh their patios. Here are a few:
Timeless Appeal
Porcelain patio slabs, sandstone patio slabs and more have a classic, timeless appeal that never goes out of style. They can create a warm, inviting atmosphere that makes your patio feel like an extension of your indoor living space.



Durability
Natural stones, such as Indian limestone paving slabs or sandstone patio slabs, are made of materials that are resilient and can withstand the elements. This means they will last for many years, even in harsh weather conditions.



Versatility
Patio outdoor tiles are available in a wide range of colors, textures, and sizes, which means you can create a custom look for your patio that complements the rest of your home's exterior.



Easy Maintenance 
These natural stone outdoor tiles are easy to clean and maintain. They require minimal upkeep, making them a great choice for busy homeowners.

Finding Patio Outdoor Tiles Online:
If you are looking for outdoor patio slabs, the good news is that you can find them online. Many retailers offer a wide range of options to choose from, so you can find the perfect tiles for your patio. Here are a few tips to keep in mind when shopping for patio slabs online:
Look for Reputable Retailers
When shopping for outdoor tiles online, it's important to choose a reputable retailer. Look for companies that have positive reviews and offer a wide range of options to choose from.


Consider Shipping Costs
Shipping costs can add up quickly when ordering heavy items like tiles. Make sure to factor in shipping costs when comparing prices from different retailers.


Check for Sales and Discounts 
Many retailers offer sales and discounts throughout the year, so keep an eye out for these opportunities to save money on your outdoor tiles.


Samples
Some retailers offer samples of their tiles so you can see and feel them before making a purchase. This is a great way to ensure that you're happy with the quality and appearance of the tiles before committing to a larger order.
Types Of Natural Stone Patio Slabs:
There are several types of natural stone patio slabs to choose from, each with its own unique features and benefits. Let's take a look at some of the most popular options:
Natural Stone Slabs
Natural stone slabs like slate, limestone, and sandstone are a popular choice for your outdoor spaces. They have a natural, organic appearance that can create a warm, inviting atmosphere.


Porcelain Tiles 
Porcelain tiles are a great choice for homeowners who want the look of natural stone but with added durability. Porcelain tiles are resistant to scratches, stains, and fading, making them a low-maintenance option for rustic patios.
How to Incorporate Natural Stone Patio Slabs Into Your Design:
Once you have chosen your natural stone patio slabs, it's time to think about how to incorporate them into your patio design. Here are a few ideas to get you started:
Mix and Match 
Do not be afraid to mix and match different types of

patio slabs.

You can combine natural stone and porcelain tiles to create a custom design that complements your home's exterior.|


Create a Focal Point 
You can use rustic patio slabs

or

porcelain slabs to create a focal point on your patio. You can use them to create a border around a seating area or to create a pathway through your garden.


Add Texture 
Indian limestone paving slabs can add texture and depth to your patio design. Use them to create a mosaic pattern or to add interest to a plain concrete patio.


Consider Lighting 
Lighting can play a big role in the overall look and feel of your patio. Consider adding outdoor lighting to highlight your sandstone patio slabs

and create a cozy, inviting atmosphere.
Wrapping Up!
Refreshing your patio with outdoor tiles is a great way to transform your outdoor space. Natural stone patio slabs popular choice for homeowners who want to create a warm, inviting atmosphere. By finding them online and incorporating them into your patio design, you can create a custom look that complements your home's exterior and provides a cozy space to relax and entertain. Limestone, sandstone, or porcelain tiles are versatile and durable options that will stand the test of time. This is where we come in. We offer a massive range of patio slabs online to match your requirements and the desired look. So, if you are looking for the best quality then The Stone Flooring is definitely the place for you.